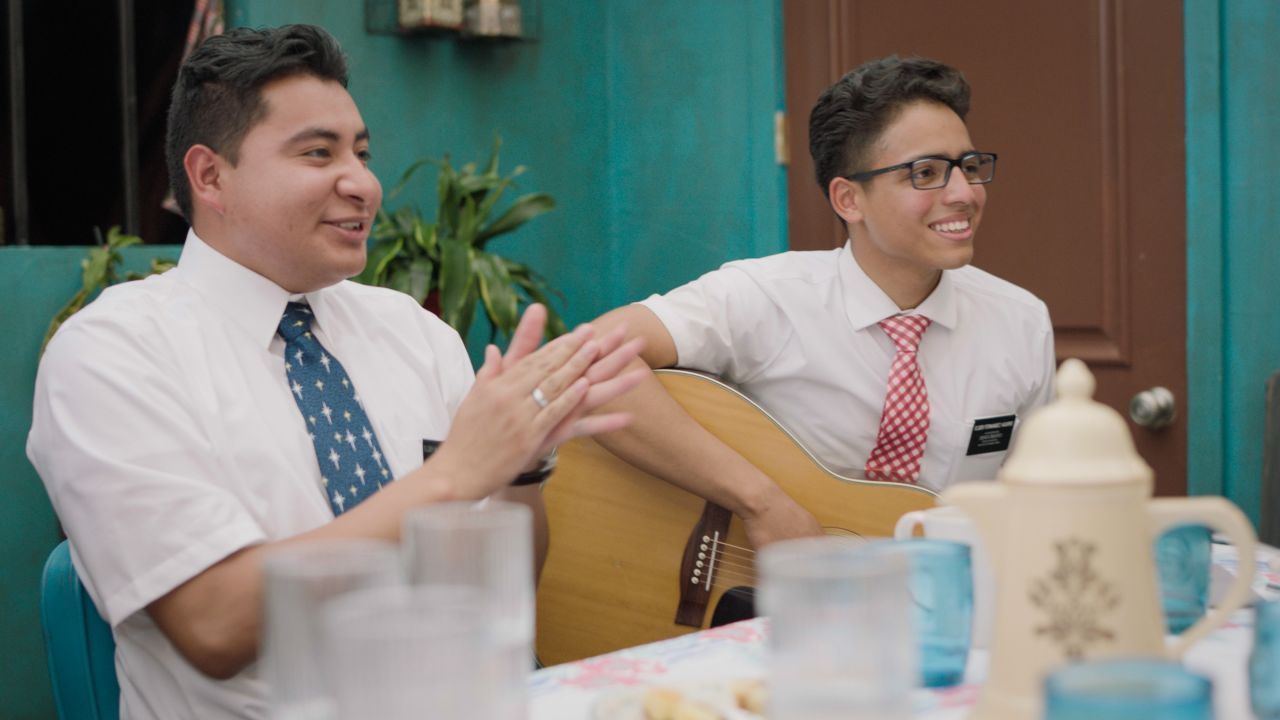 Studiuj z nami, poczuj radość
W grudniu tego roku ponownie przeżyj piękno i majestat historii Bożego Narodzenia, studiując pismo święte z naszymi misjonarzami.
Dziękujemy. Będziemy w kontakcie.
Czekamy na rozmowę z tobą. Skontaktujemy się z tobą w ciągu następnych 24 godzin, aby zaplanować spotkanie.
Error: Form could not be submitted at this time. Please try again or refresh the page to start over.
Czy chodzi o rozdział Ew. Łukasza 2 czy jakikolwiek inny fragment Biblii, będziesz miał sympatycznych przewodników, którzy pomogą ci znaleźć nowe poczucie spokoju i celu w tym miesiącu.
Jakie tematy możemy studiować?
To zależy od ciebie. Na początek możesz:
Zbadać temat modlitwy w pismach świętych.
Przestudiować historię Bożego Narodzenia.
Dowiedzieć się, jak wzmocnić swoją relację z Bogiem.
Dowiedzieć się, jak Jezus może przynieść spokój tobie i twoim bliskim.
Więcej sposobów na realizację wyzwania "Świeć światu"